HAAM's Ray Benson's Birthday Bash 2023: A Night to Support Austin, Texas Musicians
As the cost of living in Austin, Texas continues to rise, the city's vibrant music scene faces increasing challenges. With over 8,000 musicians in the greater Austin area, many struggle to afford basic necessities, including healthcare.
Fortunately, the Health Alliance for Austin Musicians (HAAM) provides a lifeline for over 3,000 local musicians, offering comprehensive healthcare services, including dental, vision, hearing, wellness, and highly trained healthcare navigators for those in need. HAAM's support is life-changing, helping musicians stay in Austin, pursue their careers, and play the music we all love.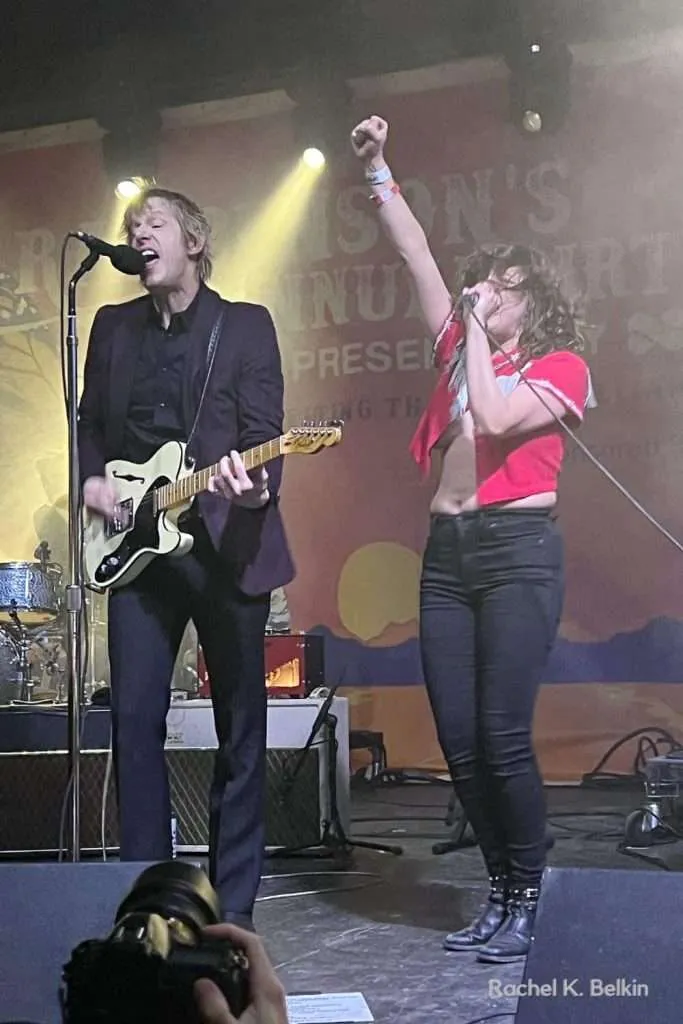 Support for Local, Austin, Texas Musicians
Since 2005, HAAM has helped over 6,000 members access more than $123 million in healthcare services. Donations are crucial to HAAM to continue serving and expanding support to musicians in Austin.
One of the biggest fundraising events for HAAM is the annual Ray Benson's Birthday Bash, with live music from Ray Benson and Asleep At the Wheel, along with special guests. Past musical guests have included George Strait, Willie Nelson, the Avett Brothers, Delbert McClinton, Chris Schiflett, Randy Rogers, and Wade Bowen, among others.  The bash has been a long-standing Austin tradition, unofficially kicking off the annual SXSW Music Festival.
Ray Benson's Birthday Bash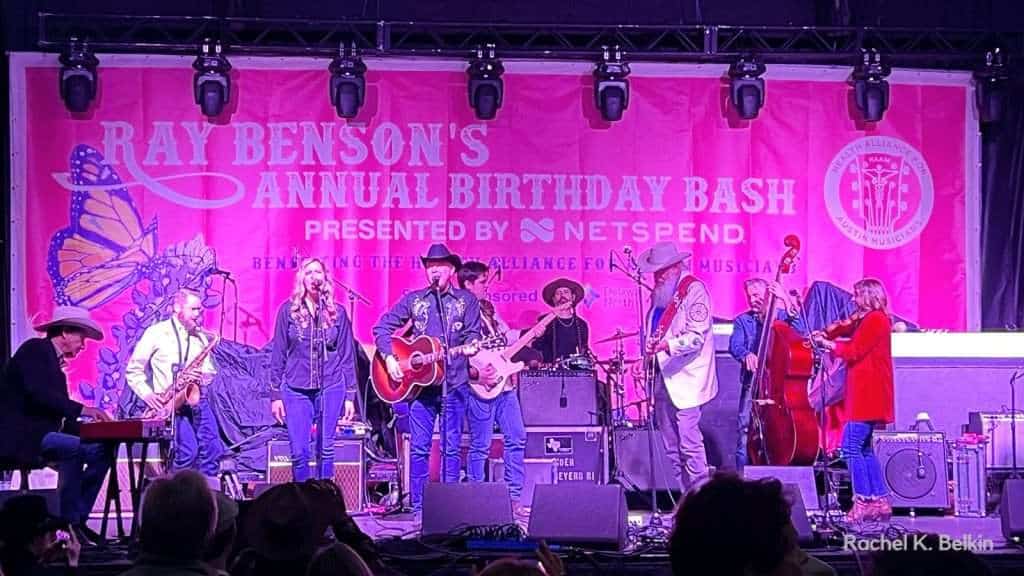 Nearly 1500 music lovers and HAAM supporters were treated to an exclusive and intimate night of music at the invite-only 2023 Ray Benson Birthday Bash on Tuesday, March 14, hosted at GSD&M's backyard. The event featured diverse food and drink options and a buffet with finger sandwiches, fruits, vegetables, appetizers, and desserts such as cookies, lemon bars, and brownies.
2023 Ray Benson's Birthday Bash Lineup
The Tiarras
Ray Benson
Asleep at the Wheel
The Shootouts
William Beckmann
Willis Alan Ramsey
Spoon
Sabrina Ellis from A Giant Dog and Sweet Spirit
The Tiarras kicked off the evening with a lively and eclectic performance, followed by the birthday boy, Ray Benson, and his western swing band, Asleep at the Wheel, playing classics like "Route 66", "Miles and Miles of Texas," and "Boogie Back to Texas." Impressive musical talents The Shootouts, William Beckmann, and Willis Alan Ramsey joined Benson on stage.
HAAM announced a surprise performance by an Austin-based, Grammy-nominated band, leaving the crowd in suspense until the last set when emcees CBS Austin's Trevor Scott and Chelsey Hernandez introduced the band Spoon to a roar of cheers. The spirited Sabrina Ellis from A Giant Dog and Sweet Spirit accompanied Spoon as a guest.
The illuminated Austin skyline served as the perfect backdrop for the event, making the evening a fantastic way to enjoy Austin, Texas music and support local musicians.
HAAM Fundraising
Donations, auction items, and sponsorships helped raise over $260,000 from the evening, highlighting the tremendous support and love for Austin's music community.
For donor, sponsorship, and ticket information for future HAAM events, please visit www.myhaam.org.
Rachel K. Belkin, M.Ed is a journalist and syndicated freelance writer of travel, business, health, education, and local Austin, Texas events with publications in HuffPost, Hometalk, Matador Network, AP News, MSN.com, and her websites Rachel K. Belkin, Elkin Bay, and Probe the Globe.
Rachel loves to experience cultures, customs, foods, activities, and nature. She studied abroad in Spain, volunteered and studied in Costa Rica, and spent a summer in Israel as a volunteer English teacher at a kids' camp.
Rachel has over 15 years of experience in writing, social media marketing, digital content creation, and search engine optimization. She founded and sold a site, brand, and community centered around health, education, parenting, travel, and lifestyle topics.
Rachel is also an experienced public speaker and has been on TV segments for Fox 7 Austin, KXAN, and CBS Austin and is a professional speaker at conferences and networking meetings for business owners and cancer survivors.